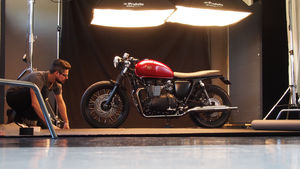 My name is Marc Schneider. I'm a photographer and petrol head based in Zurich, Switzerland. In addition to being a fashion and portrait photographer, I also specialize in automotive photography. Motorcycles, to be precise. I own a bunch of newer and older motorcycles myself, and like rebuilding and traveling with them.
pistonfields started out as a platform to show my automotive related photography work. In addition to being a portfolio, pistonfields gave me the abilty to share my impressions of motorcycle related events with the community.
If you like my work don't hesitate to get in touch. I'm available for photography assignments. My former fashion / portrait portfolio is now incorporated in this site.
Ride safe!
photo@marcschneider.ch
+41-79-696 53 11